Calgary's largest shopping mall, the CF Chinook Centre, is approaching the final stages of its large-scale rooftop solar pilot project developed in partnership with ENMAX. As workers wrap up the installation of 1,900 panels on the mall's roof, the team here at Compass Energy Consulting is proud to take part in an important step towards a sustainable grid in Alberta—supporting the project through consulting, engineering, feasibility analysis, financial forecasting, and more.
This innovative pilot project was built in partnership between ENMAX and Cadillac Fairview (CF)—with funding provided by Natural Resources Canada and Alberta Innovates—to test two-way power flow on ENMAX's secondary network system. This part of the grid exists in high density areas and currently only allows one-way power flow due to its highly reliable design. The pilot project is the first of its kind in Canada and will create more renewable energy options for businesses and communities.
To bring this project to life, Compass was engaged to assess Cadillac Fairview's many malls across Ontario and Alberta, completing a feasibility study analyzing the cost of energy and the value of generation 9 malls. All of these malls had unique feasibility, but only one project was connected to a secondary network and eligible for a pilot project. Therefore, CF Chinook Centre was selected as the optimal location.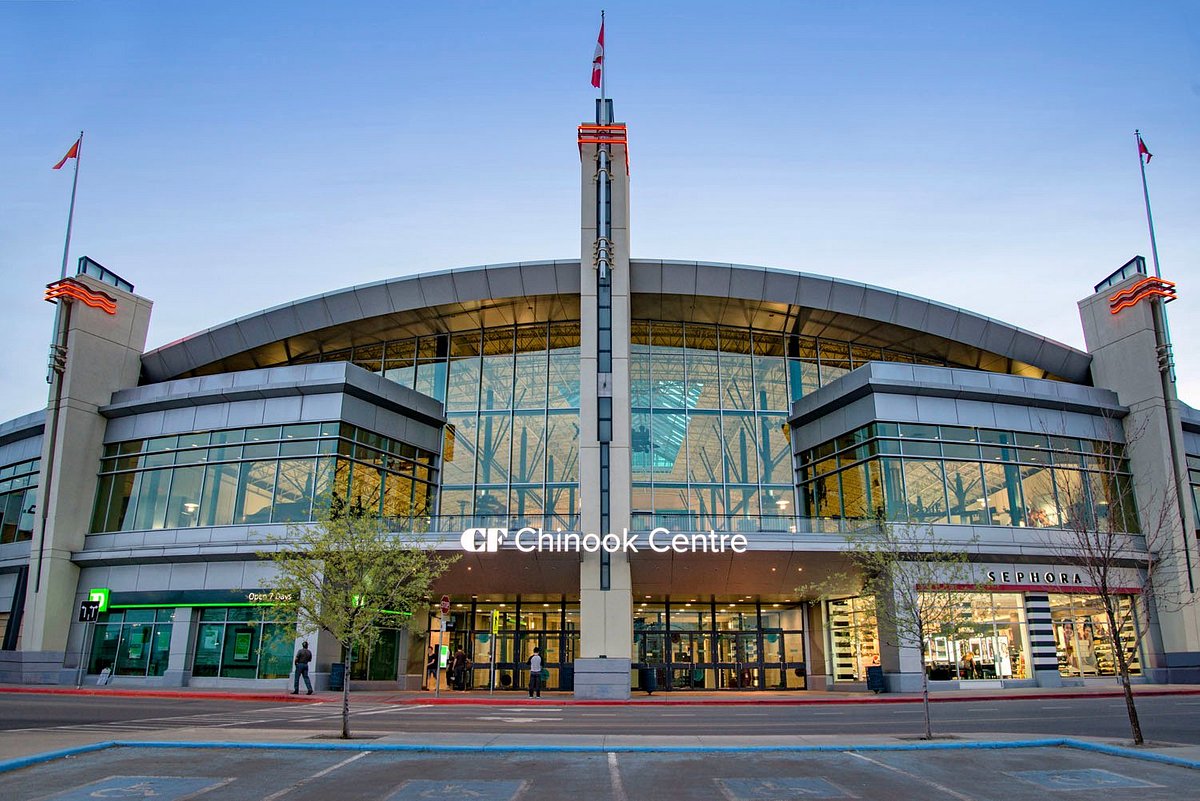 Compass completed preliminary design and interconnection review to forecast production and costs of construction, providing CF the technical intelligence to move forward with any of the projects. In the next step, Compass completed the financial analysis including paybacks and IRRs to allow CF to prioritize the malls.
Through engagement with ENMAX, Compass made the introduction to the Secondary Network Project Pilot. As we engaged further with ENMAX on the pilot project for CF Chinook the details of the design and requirements for each side of the partnership were specified.
With a location in mind and an appealing financial evaluation, Compass then completed a comprehensive analysis to design a system that would meet the funding requirements of the program so ENMAX and their funding partners could study the impact of solar generation on their secondary network.
The next step was constructing the actual solar array. Compass supported the RFP issued by CF to find a construction partner and then acted as the owner's engineer and consultant to work through the final engineering design and implementation with all parties.
The CF Chinook Pilot Project is a significant step in the right direction for renewable energy in Canada: "This innovative solution will help remove technical and financial barriers to distributed generation, giving residential and commercial customers in urban settings more choice in how they generate and use electricity while building resiliency of the grid," wrote ENMAX in a recent press release.
The solar array is expected to produce around 900,000 kilowatt-hours a year, which represents close to ten per cent of the electricity consumption of the mall. Full commissioning is complete and we expect the array to be fully operational in the beginning of 2022.
You can watch ENMAX's video here for an overview of the project and footage of the massive solar array being installed on the CF Chinook Centre.
Looking for Guidance on Your Next Solar Project? Let's Talk.
Compass makes renewable and clean energy a reality by providing expert and nuanced advice to decision makers. Bringing solar projects to life, both large and small, is what we do best. Compass has supported the development of over 5,000 MW of clean and renewable energy and is devoted to providing objective and nuanced advice on risks and rewards associated with renewable and clean energy installations.
If you're in the process of developing a project, let us add value to your project. Contact us today.